Ursula Lake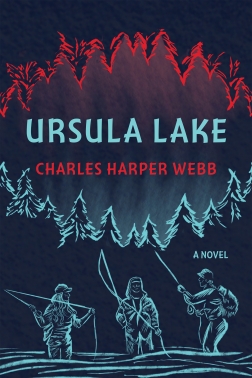 Ursula Lake is a rare novel that is equal parts lyrical and suspenseful. Charles Harper Webb uses his poet's voice to weave a haunting tale that marries the latent horrors of the natural world to the dark heart of the humans who inhabit it.
—Ivy Pochoda, author of These Women
Nobody handles language like a poet. So whenever I see a novel written by a poet I admire, I know I'm in for a treat. Charles Harper Webb's Ursula Lakeis scary, emotionally wrenching, sexy, tender, and full of natural beauty. It's also lively, fast-paced, and fun to read as it rips into the comforting lies that prop civilization up. In this novel, Webb shows why he's won so many writing awards. Take my advice and plunge head-first into Ursula Lake.
—Ron Koertge, author of Yellow Moving Van
$17.95 USD | 978-1636280219