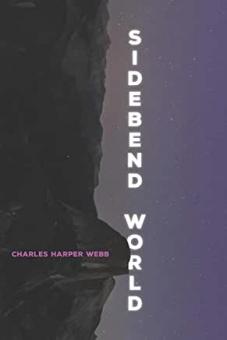 With twelve full-length books and a spate of major prizes, Charles Harper Webb—once a well-kept secret in the poetry underground—has risen to the center stage of American poetry. Brain Camp—vintage Webb, with even greater depth and range than before— shows clearly why Webb has been called one of the most inventive, incisive, and entertaining poets writing in the U.S.A. today, as well as one of the most profound.
Webb is celebrated for his use of humor; yet even his funniest poems rise, as the best humor must, from serious human drives and needs. Powered by a fierce, compassionate intelligence, Brain Campexplores with clarity and vividness a wide spectrum of emotions—love to hate, tenderness to brutality—all from a perspective both universal yet distinctly Webb's. Metaphors of startling aptness and originality, a voice at once endearing and provocative, high musicality, propulsive energy, wild imaginative leaps, as well as mastery of diction from lyricism to street-speak, create a reading experience of the first order. These poems go down easy, but pack a wallop. As Robert Frost said poetry should do, Brain Camp "begins in delight and ends in wisdom."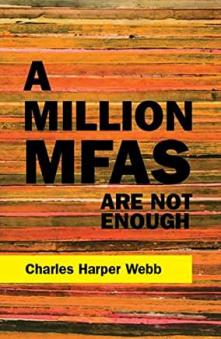 Something is rotten in the state of American poetry. With respect to audience and artistry, poetry has shot intself in many portions of its anatomy, and keeps blasting. The fact that vast numbers of poems are published every year, and a large number of Creative Writing Students and graduates combine to read a few of them, does not mean that poetry is on the right track. As an acclaimed poet and veteran teacher of poetry, Charles Harper Webb knows what it takes for a poem to grab a reader's attention and hold on. As a former rock singer/guitarist and a licensed psychotherapist, he understands how to connect with an audience. A Million MFAs Are Not Enough shows, with concrete tips that working writers can use, how poetry can return to cultural relevance again. Webb champions poems that enlighten as they entertain—as these extraordinary essays do.